Podcasts listened to in 2021
Page last updated: Wednesday, 29 November 2023. Feed powered by Spotify.

Happy Place
3 episodes · 3 hours, 5 minutes listen time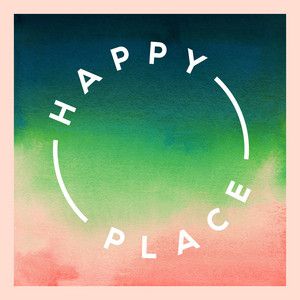 Matt Edmondson

Jamie Oliver

David Katz
That Chelsea Podcast
1 episode · 1 hour, 15 minutes listen time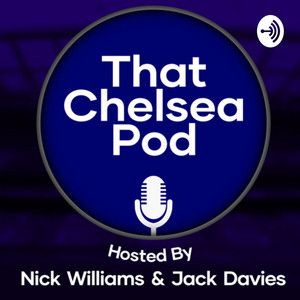 Episode 66 "Chelsea: Far From Goal"
Not Overthinking
26 episodes · 1 day, 5 hours, 3 minutes listen time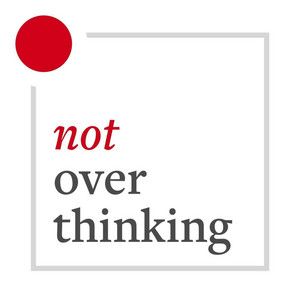 Exploring Taimur's New Relationship

Thriving in Life

Eye Surgery, Mind Chatter and Spirituality

Misogyny, Generalisation and Controversial Topics

Trying to Understand Crypto

Critiquing Ali's life choices

How can we find peace in our lives?

Why are we running these businesses?

How to Setup a New Social Life

What is the purpose of group holidays?

Why is agency a precious resource?

Why are childhood memories so varied?

What do debates on Twitter reveal about identity?

Online Dating and Unconditional Parenting

Starting A Charity, Having An Impact and An Important Pledge

Guitars, WeWork & The Curse of Knowledge

Book Discussion: The Righteous Mind

Should we be trying to build an online audience?

Justin Kan (Twitch Co-Founder) on Entrepreneurship and Living a Meaningful Life

Anna Codrea-Rado (Author & Podcaster) on Writing, Careers & The Changing Nature of Work

Toxic Productivity, Competition & Framing Work

Book Discussion - The Tyranny of Merit

How should we treat children? (A Brief Discussion)

Brandon Sanderson (Best-Selling Author) on Writing, Careers and Finding Your Passion

Introverts, Extroverts and Identity Signals

Should we optimise our relationships?
The Diary Of A CEO with Steven Bartlett
2 episodes · 3 hours, 10 minutes listen time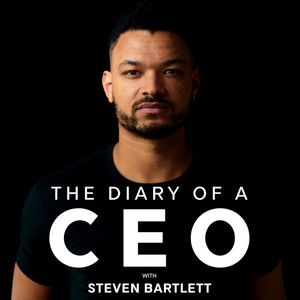 E111: The Subtle Art Of Not Giving A F*ck: Mark Manson

E93: Productivity Expert: How To Finally Stay Productive: Ali Abdaal
The Tim Ferriss Show
12 episodes · 20 hours, 18 minutes listen time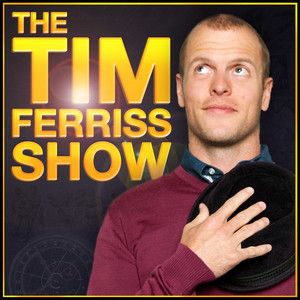 #554: Jerry Colonna — How to Reboot Yourself and Feel Unrushed in the New Year
#551: TOMS Founder Blake Mycoskie — Fear{less} with Tim Ferriss

#541: Eric Schmidt — The Promises and Perils of AI, the Future of Warfare, Profound Revolutions on the Horizon, and Exploring the Meaning of Life

#536: Diana Chapman — How to Get Unstuck, Do "The Work," Take Radical Responsibility, and Reduce Drama in Your Life

#534: Michael Dell, Founder of Dell — Early Failures, Battling Carl Icahn, Learning from the Competition, and How to Play Nice But Win

#530: Sir James Dyson — Founder of Dyson and Master Inventor on How to Turn the Mundane into Magic

#528: Jimmy Wales, Founder of Wikipedia, on Homeschooling, Atheism, Understanding Financial Markets, Ayn Rand, Favorite Books, and More

#526: B. Jeffrey Madoff — Dealmaking, The Hidden Persuaders, Working with Ralph Lauren, and Finding the Secret to Life in the Mojave Desert

#521: Dr. Andrew Huberman — A Neurobiologist on Optimizing Sleep, Enhancing Performance, Reducing Anxiety, Increasing Testosterone, and Using the Body to Control the Mind

#524: Ramit Sethi — How to Play Offense with Money, Plan Bucket Lists, Build a Rich Life with Your Partner, and Take a Powerful $100 Challenge

#523: Dennis McKenna — The Depths of Ayahuasca: 500+ Sessions, Fundamentals, Advanced Topics, Science, Churches, Learnings, Warnings, and Beyond
#522: Anne Lamott on Taming Your Inner Critic, Finding Grace, and Prayer
Football Cliches - A show about the language of football
21 episodes · 16 hours, 38 minutes listen time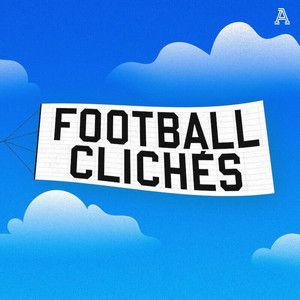 Advanced geography, illegal livestreaming & unfashionable football shirts, with Michael Cox

Chess co-commentary, shop windows and the Purest Essence of Ally McCoist

Record terrestrial TV scorelines, forbidden zeroes and "taking one for the team"

Acromioclavicular subluxation and the art of self-deprecatory football chants

"You don't know what you're doing"

Harry Maguire looking in the mirror, midfield engine rooms and matches that "have everything"

Episode 100 with Jamie Carragher

Raps, Roars and "Roo": How (not) to write a football headline

Martin Tyler's Merseyside Reds and barbecuing with Kevin Keegan

Half-volleys and diving hysteria, with actual footballer Cillian Sheridan

Physios wearing Predators, Wolves Will Be Fine and the perfect deadline-day deals

Inevitable Premier League scorelines, pedantic kit men and niche specialist coaches

The "Premier League Players We Remember For Precisely One Thing" XI

Six clichés in 11 seconds and deconstructing the traditional "Welcome to the Premier League"

Porte Anticipate and the language of penalty woe

A cultural chronology of England 2 Germany 0

How to "crash out" of Euro 2020, tricky demonyms, and solving football's biggest mystery of all

How to make the perfect Euros

Long-range curlers, voluptuous goalnets and when TV gets football all wrong, with Jonathan Wilson

Footballers on LinkedIn, and when does a Matt become a Matty?

Half-yards, acres of space and the corridor of uncertainty: mapping the modern football pitch
Deep Dive with Ali Abdaal
11 episodes · 17 hours, 30 minutes listen time
How To Build A 10 Million Following - Mrwhosetheboss
Why You Shouldn't Be Afraid To Quit - Natacha Océane
How To Embrace Your Weirdness - Chris Williamson
Krissy Cela On Finding Your Vision, Mission and Why
How To Bootstrap £500 into £350 Million - Oliver Cookson Founder of Myprotein
How To Build The Career You Want - Professor Of Behavioural Science Dr Grace Lordan
How To Optimise Your Brain Health | Dan Murray-Serter
$600,000 Tumblr Themes, Dropshipping & Beating Cancer | Oliur
How To Build A Multi-Million $ Dating App | Shahzad Younas Founder & CEO of Muzmatch
E2 The Real Meaning Of Productivity | Unjaded Jade
E1 Delivering Pizzas to Managing a Billion Dollar Business | Ben Francis Gymshark CEO
Impact Theory with Tom Bilyeu
10 episodes · 12 hours, 19 minutes listen time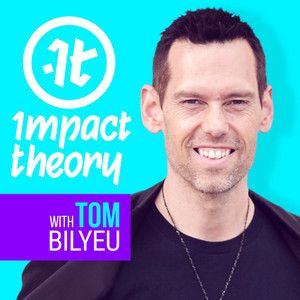 Tom Bilyeu's EYE OPENING Keynote on Success & Life Will Leave You SPEECHLESS

Get Mentally TOUGH, Achieve Your Goals and Do The IMPOSSIBLE By Doing This TRICK | James Lawrence

What Humans MUST DO To Adapt & Avoid the COLLAPSE of Civilization | Bret Weinstein & Heather Heying

Use These STOIC Virtues to Achieve GREATNESS | Ryan Holiday on Conversations with Tom

THE SECRETS Behind THIS POWER COUPLE will 10x YOUR Relationship | Lisa Bilyeu on Impact Theory

Stop Holding Yourself BACK & Get INSPIRED to Go After What You Want | Mel Robbins

Change Your BRAIN By Using These Hacks to Increase Your DOPAMINE | Dr. Andrew Huberman

Get Mentally TOUGH, Achieve Your Goals and Do The IMPOSSIBLE By Doing This TRICK | James Lawrence

Anthony Pompliano on the Future of MONEY, and how BITCOIN Will Change The World As We Know It

Everything You've Been Told About Money is WRONG | Ramit Sethi on Impact Theory
The Daily Stoic
5 episodes · 6 hours, 1 minute listen time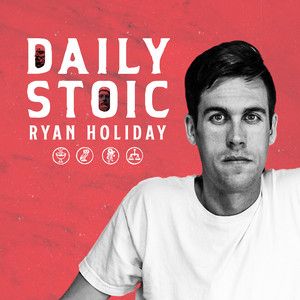 Ali Abdaal on the Keys to Productivity and Re-Defining Success | Take This Motto To Heart

Author Adam Rubin on Creativity and Pursuing Your Passion | Did It Make You Better

Journalist Oliver Burkeman on Making the Most of the Time That We Have
Malcolm Gladwell on Running, Writing, and Storytelling
Cal Newport on Knowledge Work and Effective Communication | Don't Be Satisfied With This
Talks at Google
5 episodes · 4 hours, 30 minutes listen time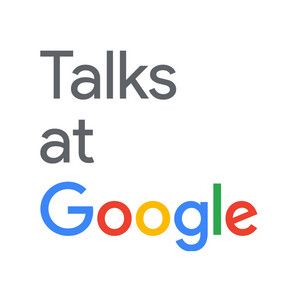 Ep176 - Jim Salzman & Michael Heller | How the Hidden Rules of Ownership Control Our Lives

Ep158 - Cassandra Coburn | Enough: How Your Food Choices Will Save the Planet

Ep149 - Lauren Webber | In Cheap We Trust

Ep145 - Ayelet Waldman | Bad Mothers

Ep143 - Leonard Mlodinow | The Drunkard's Walk: How Randomness Rules Our Lives
The Mindset Mentor
15 episodes · 7 hours, 1 minute listen time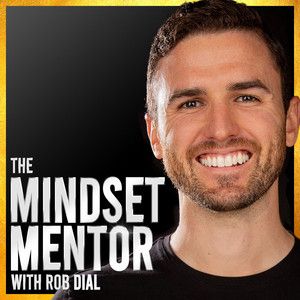 How to Work Less and Make More Money

5 Tips to Mastering Conversations

How to Be Impeccable with Everything You Do

How Your Brain is Playing Tricks on You

8 Things to Stop Doing When You Wake Up

Neuroscientist REVEALS The Steps To Completely CHANGE YOUR LIFE Today! | Sam Harris | Expert Series

9 Things I Wish I Knew Before I Started My Business

Are Any of Your Memories Real?

Your Comfort Zone is Killing Your Dreams

How to Ask for Help

Millionaires Focus On This To Become Wealthy!
The #1 Reason Why People Fail
Where is Your Life Going?
How to Build the Business of Your Dreams
How to Cope With Death
Wellness with Ella
1 episode · 54 minutes listen time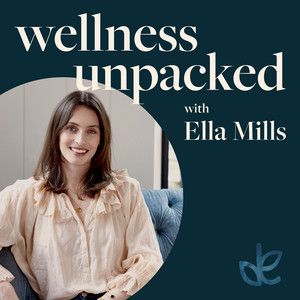 Plant-Based Diets for Children
Financial Independence Podcast
1 episode · 54 minutes listen time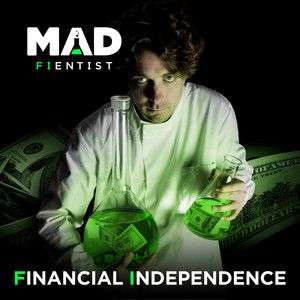 Early Retirement Extreme - A Systems Approach to Lifestyle Design